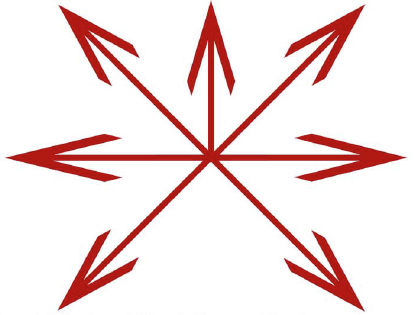 Julio Hong was born in Havana in 1975, where he absorbed the rich dance traditions of Cuba since childhood. After completing the core dance curriculum in International dance, Latin American Folkloric Dance, and Popular Cuban dance, he earned a Diploma in Classical Ballet from the National School of Arts (ENA). In 1994, Julio Hong earned a Masters degree in Dramaturgy and Theatre from the Superior Institution of Art (ISA) in Cuba.
Since then Julio has been building a name for himself in dance. He was the principal dancer in the ballets of Cuban television; created five dance programs in international, folkloric and popular dance for the Allegro Resort Company; and danced for six years with Compagnie Marie Chouinard, followed by Rubberbandance Group. With a wealth of dance, choreographic and production experience, Julio is considered to be the foremost Latin dance choreographer in Montreal according to.... Julio was a choreographer during the entire run of the popular television show, Les Match des Étoiles. Julio is the Artistic Director for the: Gala Union des municipalités du Québec (UMQ), since 2011; Cuban Fiesta at Les weekends du Monde, since 2010; and Afro Cuban Association of Montreal, since 2005.
Julio has now transitioned to a new phase of his career. He combines a lifetime of formal dance training and experience to create his personal choreographic signature. Julio has developed an interest in how his choreographies are informed by his personal history and heritage. He wishes to expand that journey by making connections with Canadians of diverse backgrounds, philosophy and culture to see how the Arts can improve our well-being.
Artistic Statement
The artistic vision of Julio Hong is manifested through a journey of ordinary life experiences creating extra-ordinary movement. By amalgamating various dance forms from his personal repertoire, Julio is on a constant quest to refine and simplify his choreographies to result in works regarded as beautiful, creative and original. Ultimately Julio aspires to bring the Arts to a new level of communication, in order to reach a broader cross section of people.
The mission that drives Julio's work is to promote exchange and acceptance of individual cultural heritage to create a stronger society. He strives to achieve this by creating opportunities for discourse through artistic models. By breaking down hierarchies that exist in certain arenas, he hopes that the population at large can participate in dialogue without fear of judgement based on artistic competency. In the spirit of mutual respect and understanding Julio hopes to create art that is accessible for anyone regardless of religion, race, gender, generation or status
Yemayo Abstract
An Orisha is a spiritual being. Yemaya is the most intelligent and mighty deities. She rules over the ocean and is the maternal force of life and creation. Yemayo is an exploration of the feminine side of man and the metrosexual taboos in our society.
The specific intention behind Yemayo is to explore and challenge the various aspects of maleness that permeate Hispano American culture through dance and music, religion, routine life, work, and the daily rituals we uphold. By projecting a male character into the female deity of Yemaya, there is unique opportunity to address opposing forces and desires through the various levels of consciousness.
Julio Hong
Direction/Production
2005-2012
Artistic Director: Afro Cuban Association of Montreal
2010-2012
Artistic Consultant for UMQ Congress in Quebec
2010-2011
Head Choreographer: Cuban Festival of Montreal: Les Week-ends du monde, UMQ Gala, Je Suis Festival and other local events
2010-2011
Assistant Choreographer for television show

So you think you can dance

(Varsovie version)
2009-2010
Gala Evening Producer for Fondation du Centre jeunesse of Montréal, Jutras gala event, UMQ gala and other local events
2005-2009
Dancer /choreographer for television show le

Match des étoiles

Choreography
May 2012

Yemayo

, (45 minutes, 4 dancers), MAI, Montreal
June 2011

Blanco Corage

(3 minutes, 6 dancers), Theatre des Deux Rives, Haut Richelieu
June 2011

Claro Oscuro

(9 minutes, 10 dancers), Theatre des Deux Rives, Haut Richelieu
May 2011

Tocadeo

(90 minutes, 10 dancers), UMQ Congress in Quebec City
July 2011

Festival Cuba

(60 minutes; 14 dancers), Les Weekends du Monde, Montreal
July 2011
Assistant choreographer:

Les Enfants Terrible

(4 minutes; 80 dancers) Pinkarnaval, Festival Just Pour Rire Montreal
April 2010

White Afro

(3 minutes; 8 dancers), Salsa Convention Metropolis, Montreal
April 2007

Poblacion estudio #1

(3:30 minutes, 14 dancers) Salsa Convention Metropolis, Montreal
April 2005

Acapella

(4 minutes, solo) Salsa Convention Metropolis, Montreal
2005-2009

Les Match des Etoiles

(TV), over 25 short choreographies with 25 actors, musicians and entertainers
Dancer/Interpreter
2009-2011

Sherazade

produced by Le Groupe Spectacles Gillett et les Productions Revel
2011

Rasulka

produced by Opera de Montreal
2007-2009

Secret Service

by Rubberbandance Group, choreographer Victor Quijada
2008

400th Anniversary of Quebec City

produced by Radio Canada
2006/2007

Joe Dassin

produced by Spectra
2005

Generation Motown

produced by Le Capitole de Quebec
2009/2010

Gala Artis

2005

Gala Ladmii

2007/2009/2010
Jutras Awards ceremony
2009

Gala Norman Brathwaite

produced by Festival Juste Pour Rire
2011

Le Gala Hommage à Denise Filiatrault

2010

Oh Boy

produced by Casino de Montreal
1999-2005
Marie Chouinard Compagnie

2005: Body remix-Goldberg Variations

2003 : Chorale

2000 : Le Cri du Monde - 2000

1999: 24 Preludes by Chopin